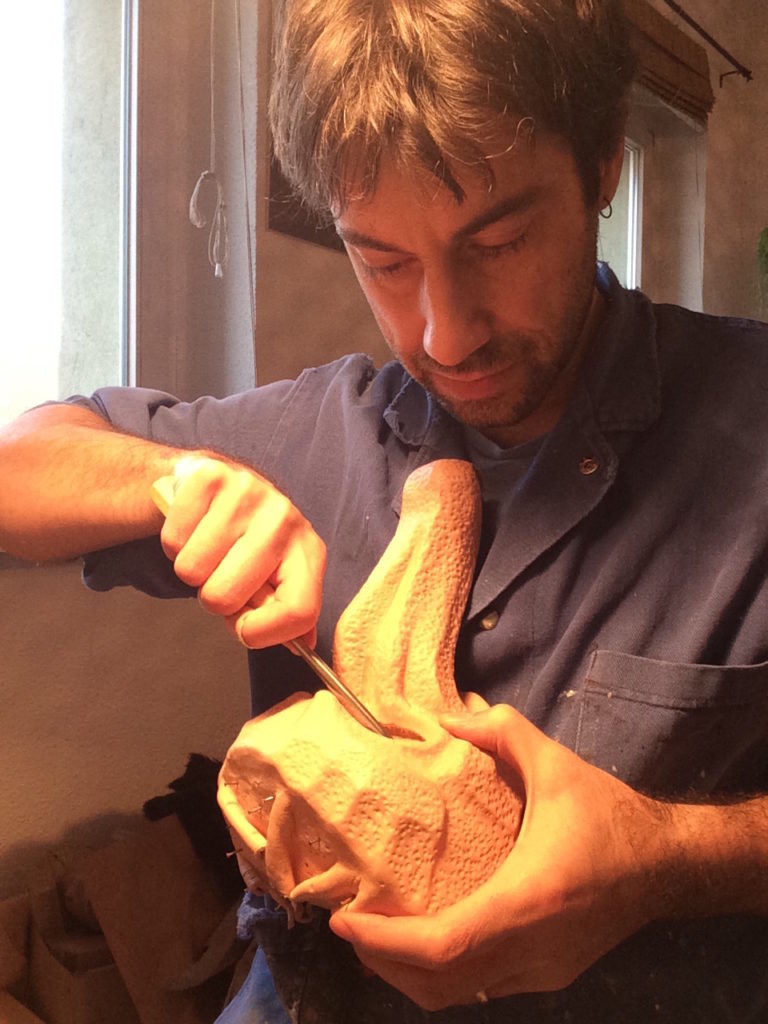 ---
BIOGRAPHY
Pierre Filliez is a Swiss artist, currently living in Australia, near Sydney, with his wife and their daughter.
Before completing his diploma in Physical Theatre at the International Theatre School of Jaques Lecoq, Paris, in 2010 Pierre was already thriving as an actor in Switzerland. He worked full-time with Teatro Comico in Sion, Switzerland, performing and building puppets and masks for the stage. During this time he also produced his solo show 'Raul', which received much acclaim and began Pierre's journey into being not only a performer, but also a theatre maker.
In Paris he completed the selective 2 year program at Jaques Lecoq's International School of Physical Theatre. Here he was able to broaden his experience and expertise. He experimented with shape, form, movement and studied the essentials of performance.
Since then Pierre has worked in Belgium, Berlin, the UK and Switzerland. He has toured masked theatre performances, puppet shows and also acted in various pieces. He has been cast for roles, while also continuing to create his own shows; from writing, set design and building, to playing within the piece himself. He teaches workshops to all ages and creates custom made masks which have been shipped to many customers around Europe.
Zeit Magazin named Pierre the 'Friendly Mask Man'. This pays credit to his vast experience in mask building and mask performance. From paper maché to leather masks, Pierre has produced and brought life to many 'faces' and characters. With his passion for theatre, he has continued the tradition of masked theatre by not only creating, but also teaching classes for children at the American Memorial Library of Berlin, and for adults through La Menagerie, Berlin's French-speaking Theatre platform.
In 2015 Pierre was also awarded the Special Merit Prize by his local Municipality of Bagnes, Switzerland, for his contribution to the local community as an Actor and Artist.
Shake Shake Theatre
Shake Shake Theatre was founded in 2014, when Pierre Filliez and Jessica Nicholls began collaborating on their first puppet show, 'The Story of Mr B'. They have since created many more shows, toured various shows around Europe, conducted an array of creative workshops… gotten married and had a daughter ❤️. From script to stage, they enjoy handcrafting stories, puppets, masks, shadow figures and entire sets in order to tell heartfelt stories. Their family-friendly work tends to focus on humanity, humour, sustainability and sharing. They produce theatre shows and creative workshops and love to inspire the whole family.
Video + portrait of Pierre Filliez 'mask maker & actor' on 'Freunde von Freunden'
---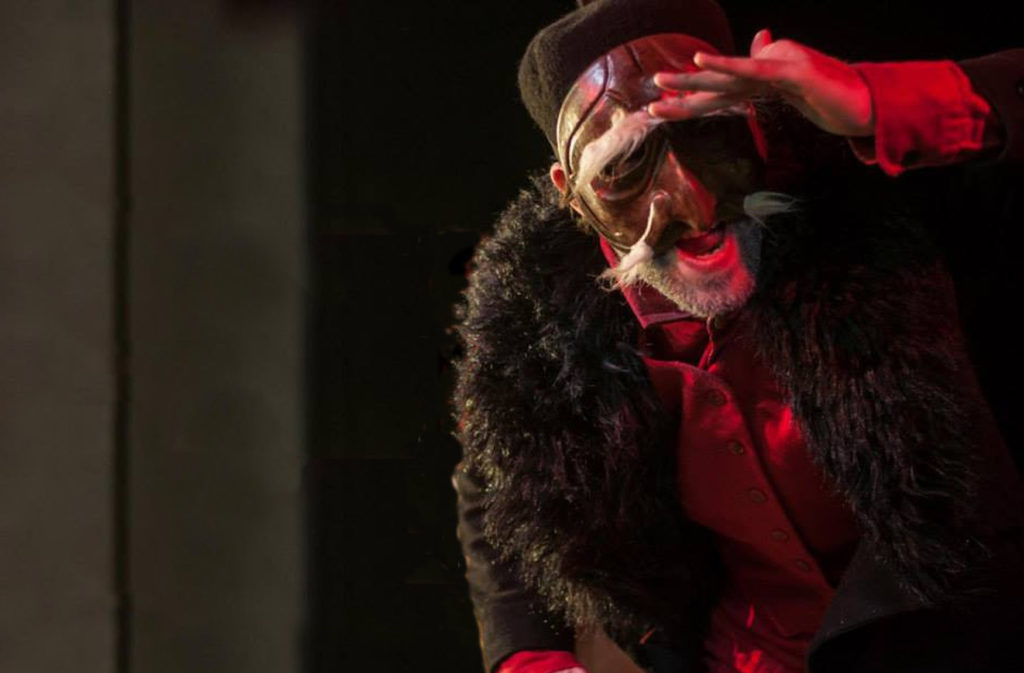 ---